Bed Bug Heat Treatments
Completely Organic!
No Chemicals or Pesticides
Eliminating All Stages of Bed Bugs in ONE Treatment!
Tough on Bed Bugs
Green on the Environment
Bed Bug Extermination With Heat
Rest Easy Heat eliminates all types of bed bug infestations. We specialize in removing bed bugs from your home, business, and stored products organically, with heat treatments. Our bed bug extermination process is a completely GREEN approach, with no pesticides. Our treatments exterminate all bed bug life stages in just one treatment. Unlike traditional pest control treatments for bed bugs, you can Rest Easy knowing there is no need to remove furniture or other possessions from your home.
The Rest Easy Heat Guarantee
We are so confident that our heat treatment is the most effective option, we include a guarantee!
Should you experience bed bugs after our treatment, we will come back and treat again at no additional cost.
Our Bed Bug Specialists are dedicated to the education of green pest control options and are completely licensed and insured pest control applicators. There are many insects other than bed bugs that heat will kill such as: powderpost beetles, scorpions, dust mites, cockroaches, rodents, carpenter ants , drywood termites and other wood destroying insects.
We Accept
Why Heat Treatment?
*With most jobs, inquire for details
Your Privacy is Our Priority!
We offer cost effective, discrete solutions for any commercial or residential establishments.
Bed Bug Heat Treatment Is Better Than Chemicals
Bed bug pest control treatments have traditionally relied on the use of chemicals. Pesticides have now shown to be ineffective in managing infestations even with multiple treatments. Bed bugs are developing resistance to current pesticides used in treatments. This follows the same trend found many years ago. According to the Integrated Pest Management Association, by 1956, DDT resistance was so widespread that the control method had to be changed to malathion. The excessive use of pesticide solutions may result in the bed bug developing greater resistance. This will, at times, cyclically lead to overcompensating by increasing amounts of chemicals.
People are sometimes ultra-sensitive to chemicals as a result of neurological or other medical disorders. Rest Easy Heat uses a non-chemical process that is ideal for treating health care facilities, hospitals and schools where chemicals are not an option.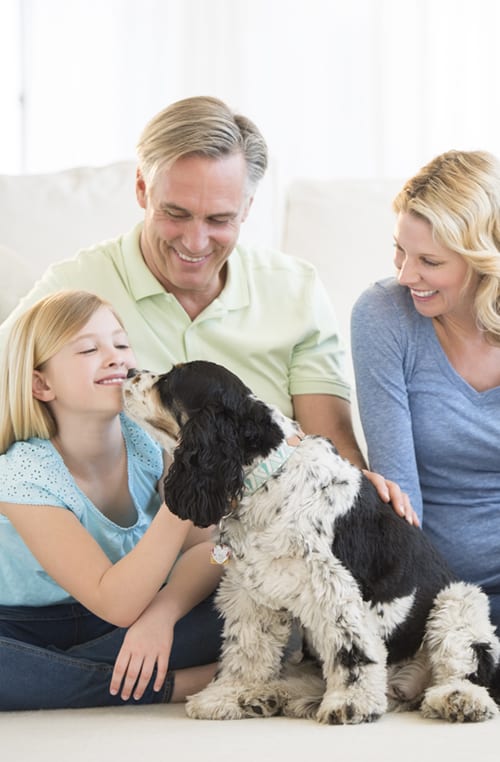 Our Services
Bed Bug Extermination with Heat, Termite Control, Mosquito Control
K-9 Detection
Quickly detect the scent of Bed Bugs with 97% accuracy!
Bed Bugs
No Chemicals or Pesticides. Eco Friendly and Safe!
The Latest from Our Blog!
Have you encountered a spider in your New Jersey home lately? Their increased presence, especially with shifting seasons, can be quite a concern. Unsurprisingly, so many people are uneasy; countless individuals across America rank spiders as their top fear. This…
Our Latest Articles
Have you encountered a spider in your New Jersey home lately? Their increased presence, especially with shifting seasons, can be quite a concern. Unsurprisingly, so…
Stink bugs are common household pests that can cause significant annoyance and damage. These insects have a distinctive odor and invade homes and buildings, especially…
Cockroaches are horrible pests and pose significant health risks to humans. These resilient creatures can infest homes, businesses, and even public spaces, making it crucial…
Rest Easy Heat
25 Webster Ave, Seaside Heights, NJ 08751
732-607-5563